2nd IVOIRO-BURKINABE BUSINESS FORUM: More than 500 business men and women take part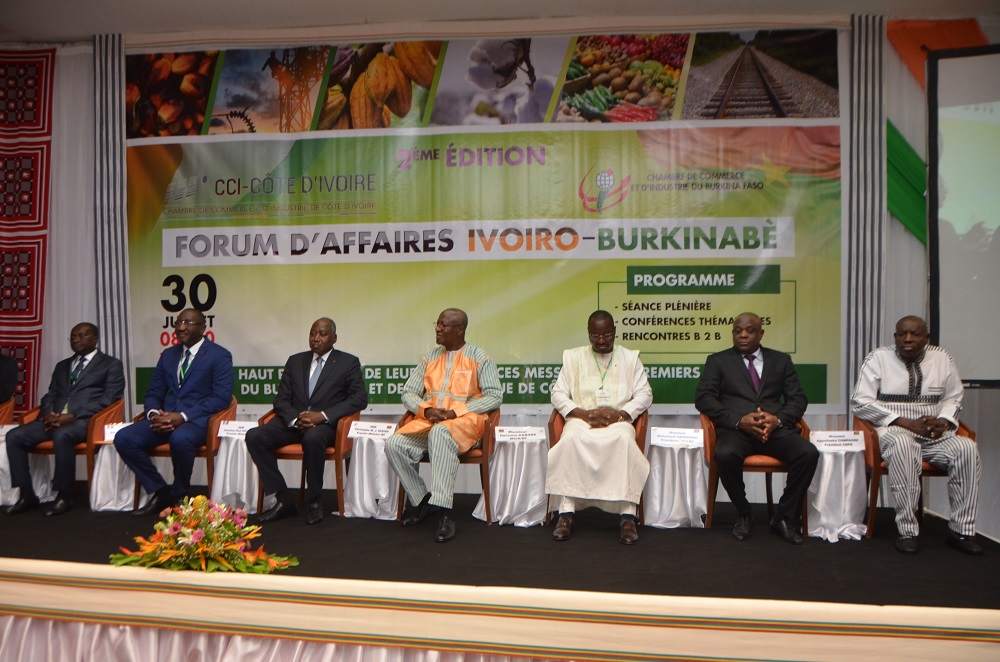 Their Excellencies the Prime Ministers of Burkina Faso and Côte d'Ivoire have, this morning, officially opened the 2nd Business Forum organized on the sidelines of the 8th Summit Conference of the Treaty of Friendship and Cooperation. between Burkina Faso and Côte d'Ivoire.

Co-organized by the CCIs of Burkina Faso and Côte d'Ivoire, this forum aims to strengthen the Ivorian-Burkinabè relations which have been strengthened in recent years thanks to the work of the TAC, but also thanks to other events such as the AFRICALLIA Forum initiated by CCI-BF, and whose 6th edition was held in Abidjan, from June 12 to 14, 2019.

During the opening ceremony, the two CCIs signed a memorandum of understanding for the realization of important joint projects in this case the construction of car parks for the parking of cargo trucks on the Abidjan corridor. -Ouagadougou.

It is planned on the menu of this forum two panels respectively on the development of strategic alliances between Burkinabe and Ivorian companies, and the place and the role of the private sectors of the two countries in the implementation of the structuring projects.

The second part of the forum will be devoted to a networking session for the benefit of Ivorian and Burkinabè businessmen and women.