MINEFID listens to the private sector in Burkina Faso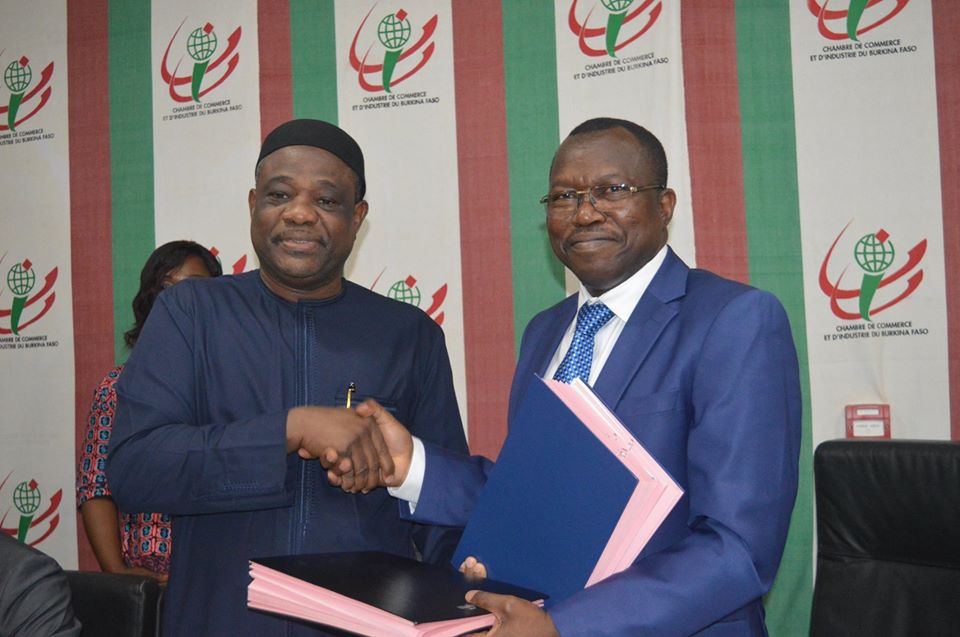 Thursday, November 28, 2019, the Chamber of Commerce and Industry of Burkina Faso (CCI-BF) receives the visit of Mr. Lassané KABORE, Minister of the Economy, Finance and Development (MINEFID).

As part of the representative mission exercised by the Chamber of Commerce and Industry of Burkina Faso (CCI-BF) as institutional spokesperson for the business community of Burkina Faso, this courtesy visit served as a framework for exchanges between MINEFID and private sector actors; over one hundred of them, composed of consular elected officials, heads of private sector support structures and representatives of professional groups and associations from the private sector, took an active part.

After having been welcomed by Mr. Mahamadi SAVADOGO, President of CCI-BF, place was made to the direct exchange with the heads of companies. The main topics mentioned mainly focused on:



- the diligent processing of private company invoices;

- the finalization of the study on taxation;

- the revival of the activities of the national tax commission;

- the best consideration of outsourcing in public procurement;

- the revision of the law on public-private partnerships with a view to favoring the intervention of local businesses and the generalization of local business association clauses in the execution of major infrastructure projects.



In addition, representatives of the private sector raised other concerns relating to SME support, trade organization, unfair competition, fraud, customs harassment, difficulties in registering public procurement, etc.

To all these concerns, the Minister and all of his collaborators present, have provided satisfactory answers and promised to do everything possible, within the limits of the regulations, for a radiation of the private sector, engine of the economic and social development in the Burkina Faso. He announced that sectoral meetings will be initiated with the various corporations on their specific concerns.

A concession agreement signature for the management of the operational aspects of the standardized billing and invoice maintenance regime between MINEFID and CCI-BF terminated the visit.

Through this agreement, the two partners intend to make available to pre-printed invoices from SMEs in the first half of 2020 as well as stickers through a large distribution network to be set up by the Chamber of Commerce and Industry.