Promoting containerization in West Africa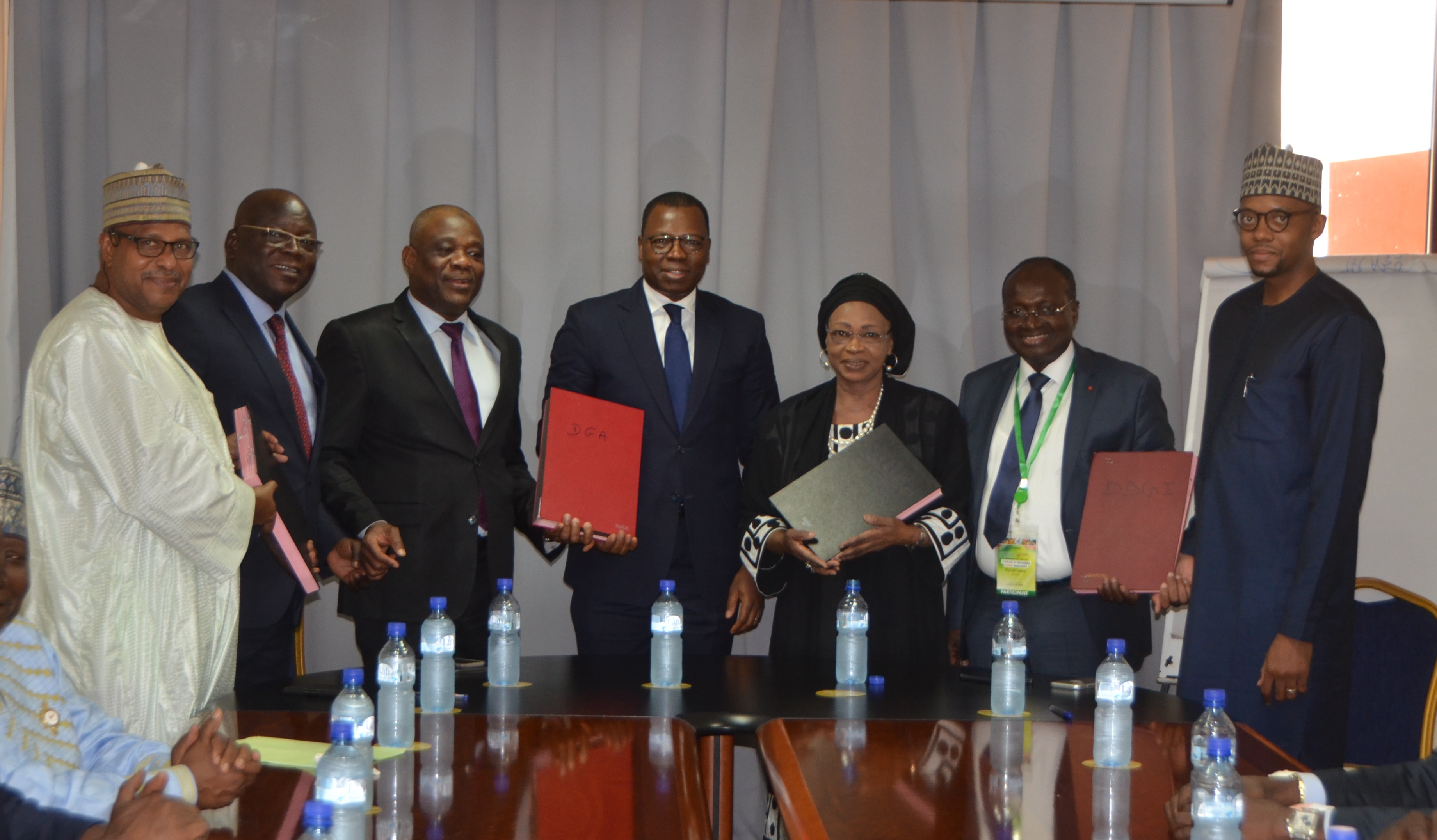 Chambers of Commerce and Industry pledge as National Guarantees



On Monday, July 29, 2019, the President of the WAEMU Regional Consular Chamber (CCR / UEMOA) and the Presidents and Vice-Presidents of the Chambers of Commerce and Industry of Burkina Faso, Côte d'Ivoire, Mali , Niger and Togo met to deliberate on the conclusions and recommendations of the study establishing a guarantee mechanism for the return of empty containers to the shipowner. The working session, marked by the signing of a Memorandum of Understanding, took place on the margins of the proceedings of the 8th Summit Conference of the Treaty of Friendship and Cooperation between Burkina Faso and the Republic of Côte d'Ivoire.
Conducted at the initiative of the Chamber of Commerce and Industry of Burkina Faso (CCI-BF), the study is a recommendation of the fourth edition of the National Days of Logistics (JNL) held in Ouagadougou in October 2018. The countries in the West African hinterland are confronted with a relative complexity of their import and export operations due to the conditions imposed by shipowners on the use of containers, the promotion of end-to-end containerization proves to be a necessity for Chambers of Commerce and Industry now established as national sureties for companies.



In a bid to facilitate trade and the sustainability of own resources, the CCI-BF recommended a pooling of the efforts of CCI members of the CCR-UEMOA and Technical and Financial Partners (TFPs) operating on the international trade chain. subregional to accelerate trade in West Africa; hence the Memorandum of Understanding signed between the CCR-UEMOA and the Chambers of Commerce and Industry members of the said Institution.

Specifically, the purpose of the Memorandum of Understanding is to define the terms of collaboration between the "National Guarantees" and the CCR-UEMOA identified as "Partner". At the end of Article 2 of the Memorandum, National Guarantees promise to:
- share the means of action in the framework of steering bodies, with a view to operationalizing and promoting the project;
- provide mutual assistance in the deployment of the mechanism in each of the Member States in accordance with the realities specific to each country;
- search together for financing adapted to the project from financial partners

As for the CCR-UEMOA, it is committed to:
- accompany the implementation of the project, in particular the lobbying of subregional integration institutions and technical and financial partners;
- setting up the institutional mechanism of the project, of which it could be part of the deliberative bodies.

For a good implementation of the project, the parties committed themselves to set up two (02) bodies namely a Steering Committee and a Technical Committee.
All the signatories of the Memorandum of Understanding welcomed the joint commitment made by each party for the conduct of the project. They pledged to work towards the successful implementation of the End-to-End Containerization Project in West Africa through the establishment of a guarantee mechanism for the return of empty containers to the United States. 'shipowner.