Launch of the 2nd phase of Boborinter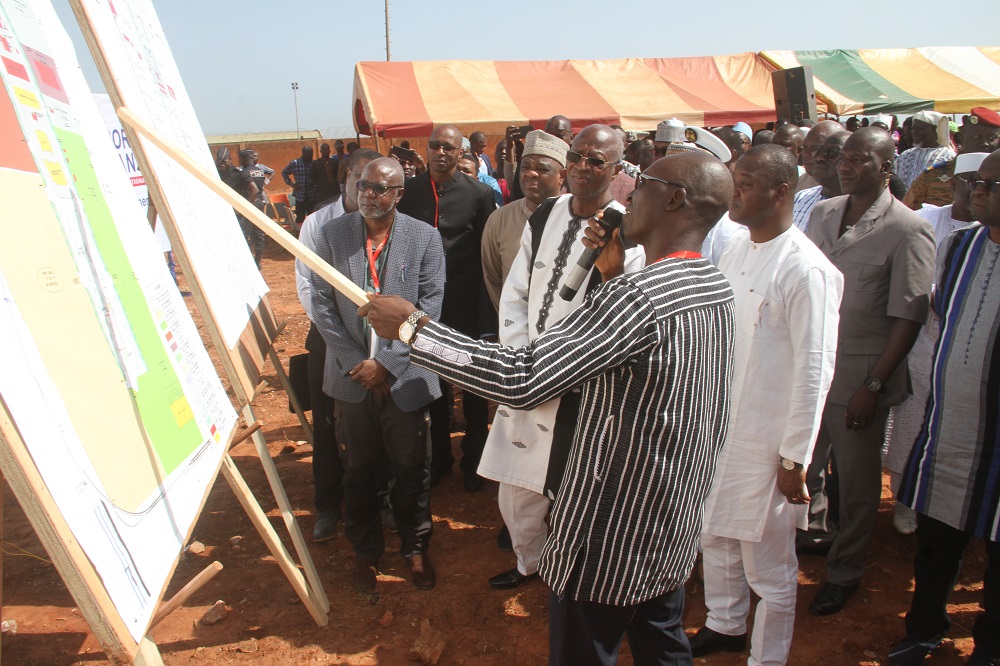 Tuesday, October 15, 2019, Bobo-Dioulasso.

His Excellency the Prime Minister Christophe Joseph Marie DABIRE proceeded this morning to the official launch of the works of extension and rehabilitation of the multimodal dry port of Bobo-Dioulasso still called Boborinter.

Designed to be completed over an area of ​​21 hectares, this second phase of the project complements the 19-hectare site whose exploitation was officially launched on 22 January 2010.

The extension and rehabilitation of the logistics platform will make available to importers and exporters:

- 7.77 ha of truck parking space awaiting clearance and release for consumption;

- 2.16 ha of parking space for vehicles and machinery imported for customs clearance;

- 1.5 ha of parking space for vehicles in transit;

- 9.15 ha of space for the purposes of extending the rail spur, parking cars and transhipment of goods;

- 5 ha for the container terminal;

- 02 bonded warehouses including one branched with an area of ​​3000 m² each expandable;

- 03 customs-free warehouses;

- 03 new administrative buildings expandable in R + 2 and 6 rehabilitated buildings;

- 3 km of concrete circulation road with a width of 7m in one-way traffic;

- 01 modern weighbridge with a capacity of 100 tons of load;

- 01 scanner space;



- and related equipment (staff parking, living space, lighting and CCTV, fire safety device, etc.)

With a total cost estimated at nearly CFAF 10 billion excluding taxes, the project's financing plan has two parts:

- a "loan" part with technical and financial partners, including the West African Development Bank (BOAD) for CFAF 5.710 billion and a co-financing of local banks in this case Coris Bank International and Bank Of Africa for 4 billions of F CFA;

- and a contribution from the Chamber of Commerce and Industry of Burkina Faso.

The overall duration of the work is estimated at 24 months.

The execution of the works is entrusted to two masters of delegated works. The Roadwork and Diversified Networks (VRD) component will be provided by the Infrastructure Works Agency of Burkina (Agetib) and the construction of buildings and equipment, provided by FASO KANU Développement.

Presentation of the Bobo-Dioulasso Dry Port, to read on this link: http://www.cci.bf/...