The CCI in data

5.722.837 tons
of goods in 2018

12.206 businesses
registerd in 2018

71 years
promoting private sector

151 Members
Elected for 5 years
The Member of the week
Mr. Mahamadi COMPAORE, elected consular DCR Center

Obituaries

The President of the Chamber of Commerce and Industry of Burkina Faso has the deepest regret to announce the death, on Tuesday March 02, 2021, of Mr. Mahamadi COMPAORE "Saamb Naaba Saaga de Gaongo", elected consular of...

The mouthly special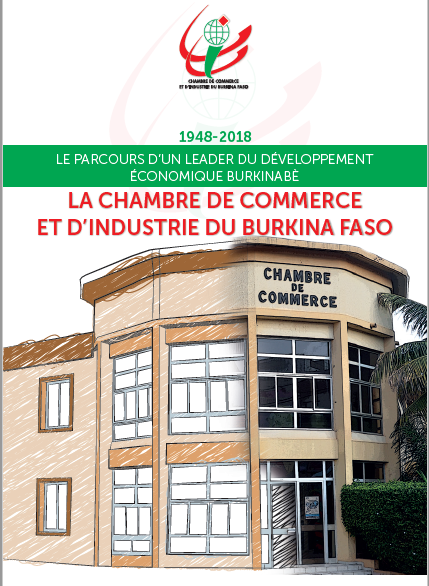 Le livre blanc
Ouvrage publié en 2018 à l'occasion du 70ème anniversaire de la Chambre de Commerce et d'Industrie du Burkina Faso (CCI-BF)
Il est un regard holistique de l'institution sur sa politique économique et les grandes figures qui ont marqué la vie de la CCI-BF au cours des 70 dernières années.
Cet ouvrage explique le rôle prépondérant de la CCI-BF en tant que pionnière des institutions publiques du Burkina Faso. Plus ancienne dans le domaine de l'accompagnement et de la promotion du secteur privé, elle a joué un rôle important dans la structuration et la construction de l'économie du pays. Téléchargez la version PDF de l'ouvrage pour mieux connaître la CCI-BF. Bonne lecture!
Lire la suite